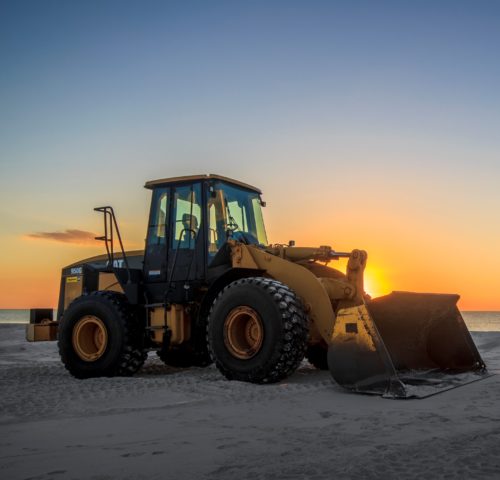 29 Dec

Dynamik is awarded a subcontract to provide equipment in Louisiana

Dynamik has been awarded a subcontract equipment opportunity to provide heavy equipment rentals in order to assist with the removal of contaminated soil just outside of Baton Rouge, Louisiana. This contract for subcontract equipment was awarded for $26,983.00.

Baton Rouge is the capital of the U.S. state of Louisiana and its second-largest city. It forms the parish seat of East Baton Rouge Parish and is located on the eastern bank of the Mississippi River.

As the capital city, Baton Rouge is the political hub for Louisiana, and is the second-largest city in the state after New Orleans, with an estimated population of 228,590 in 2015. The metropolitan area surrounding the city, known as Greater Baton Rouge, is also the second-largest in Louisiana, with a population of 830,480 people as of 2015. The urban area has around 594,309 inhabitants.

Baton Rouge is a major industrial, petrochemical, medical, research, motion picture, and growing technology center of the American South. The Port of Greater Baton Rouge is the tenth largest in the United States in terms of tonnage shipped, and is the farthest upstream Mississippi River port capable of handling Panamax ships.

The Baton Rouge area owes its historical importance to its strategic site upon the Istrouma Bluff, the first natural bluff upriver from the Mississippi River Delta. This allowed development of a business quarter safe from seasonal flooding. In addition, the city built a levee system stretching from the bluff southward to protect the riverfront and low-lying agricultural areas. The city is a culturally rich center, with settlement by immigrants from numerous European nations and African peoples. It was ruled by seven different governments: French, British, and Spanish in the colonial era, West Floridian, United States territory and state, Confederate, and United States again.

Baton Rouge was incorporated in 1817. In 1822, the Pentagon Barracks complex of buildings was completed. The site has been used by the Spanish, French, British, Confederate States Army, and United States Army and was part of the short-lived Republic of West Florida. In 1951, ownership of the barracks was transferred to the State of Louisiana, and in 1976 it was placed on the National Register of Historic Places.